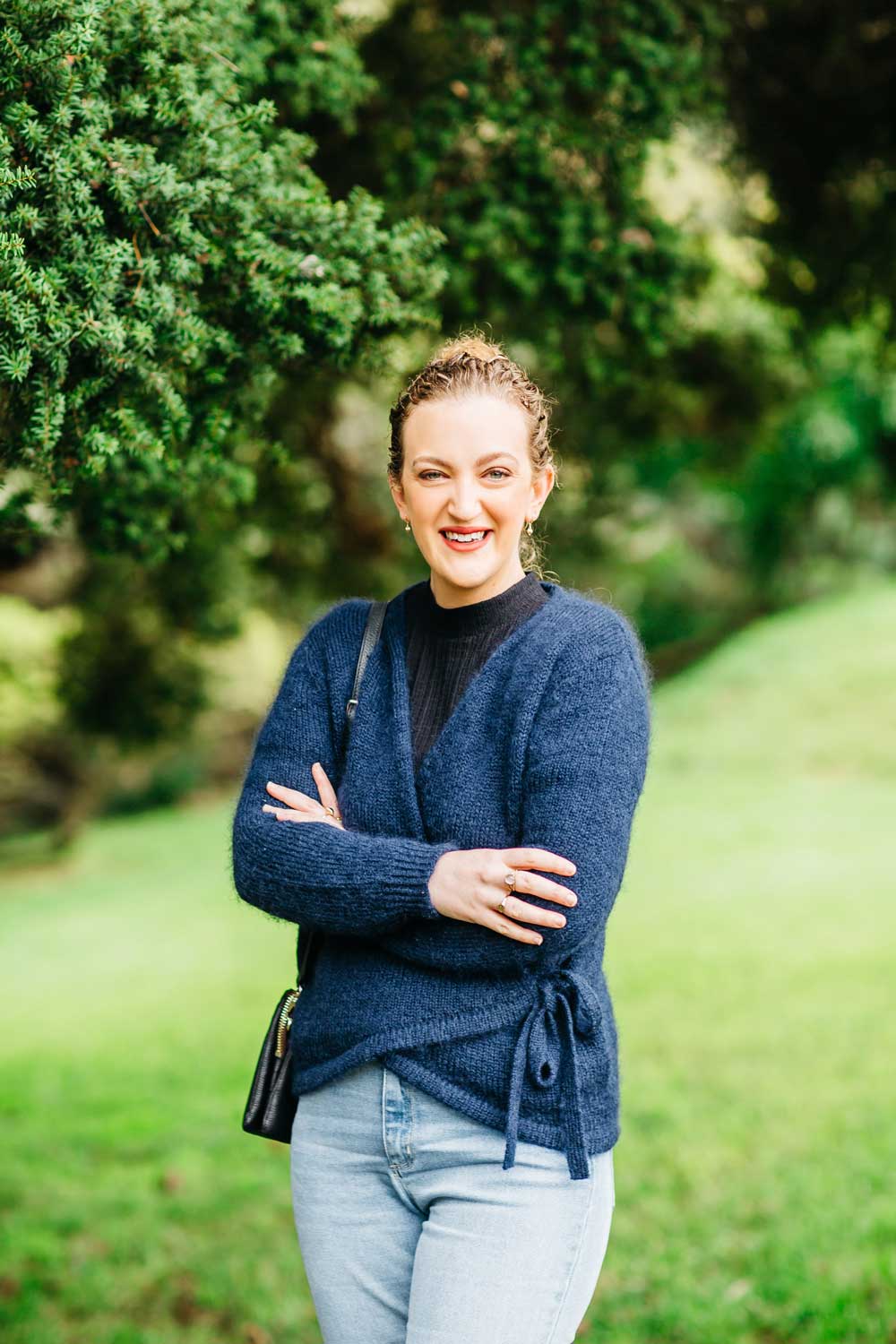 Hello! I'm Alicia Ferguson
I have been a registered midwife in NZ for over 10 years now, working mainly in South Auckland. In March 2021 I moved to Wellington to work at Hutt Hospital. Over the years I have worked both in the hospital, in primary birthing units, at homebirths, and as a LMC midwife in the community.
Working in the community meant that I was able to be a part of a woman's pregnancy and birthing experience, often starting from week 6 of pregnancy, until their baby was 6 weeks old. 9 whole months!
This meant that that I really got to understand the journey pregnant women and their families were on during this time – the excitement, the fears, the vulnerability, the overwhelm that can sometimes be a part of this transition into motherhood.
I have come to realise the huge importance of good education and knowledge, and I became really passionate about providing women and their support people with this. And the best part is being able to do this in a way that empowers, strengthens and excites them!
Becoming a Calmbirth Educator has been an amazing way to provide even more education and support to women and their families during this special time. Spending a whole weekend delving into all the preparation for labour and birth and seeing so many "a-ha!" moments for the people attending is such a privilege and something I absolutely love doing.
I have been a part of well over 500 births now and am still always learning something new and love sharing that with others. I am so excited to be bringing this course to even more women in Aotearoa, and see the amazing effects it has. Please feel free to contact me for more info about the Calmbirth course to help you decide if it's going to be the right fit for you. Details on my upcoming courses can be found below.
You can contact me on 027 305 4676, or email [email protected]
Wellington, South Auckland & Dunedin
It is best to do the Calmbirth course between 24-36 weeks so you have more time to practice what you've learnt and consolidate your knowledge. However, it's never too early or too late! Even doing the course at 39 weeks can be of great benefit.
Times: Sat and Sun, 9.30am – 5pm
Venues: Wellington – 6 Manuka Ave, Woburn
South Auckland – 25 Bexley Pl, Papakura       
Dunedin – 342 High St, Dunedin Central
Investment: Early bird is $425 (full payment 4 weeks before the course starts), or full cost is $475. In this case a $100 deposit is required to secure your place on the course and the rest can be paid 2 weeks prior to the start of the course.
This cost includes your partner or support person attending with you, morning and afternoon tea, a Calmbirth Class handbook and links to download the guided relaxations. Group size is limited to 6 women/couples so get in quick.
I also operate a "pay it forward" scheme, whereby if you pay the full cost of $475 one month prior to the course, $50 of your payment will go towards supporting another women/couple who can not afford to attend the course.
I do not want money to be a barrier to attending this course so please contact me to discuss other options if this is not doable for you at the moment. I would love to help.
I also offer private courses which can be done on weekends or over four evenings. The cost for this is $550 per woman/couple and can be done in person or over Zoom.
If you'd like to get some friends together and have a minimum of 3 women/couples wanting to do the Calmbirth course, I am happy to look into travelling around NZ to facilitate this. Please contact me for more information.