Our Approach
The major difference between calmbirth and other child birthing programs or prenatal courses is the unbiased, researched, holistic and collaborative foundation of the program. This design is the reason for its unparalleled success for birthing women and for releasing the fear of childbirth. For those who are uncertain whether birthing courses are necessary or worth the investment, or concerned they may feel pushed into a particular way of giving birth,
Peter Jackson, calmbirth's founder explains; "Calmbirth does not advocate for one way to give birth; it's about helping couples create a positive birth experience, no matter how that birth unfolds. The program is designed to teach mothers to use their inner resources to work with birth and to help them understand the process of birth so they can help the baby into the world, instead of resisting the labour journey."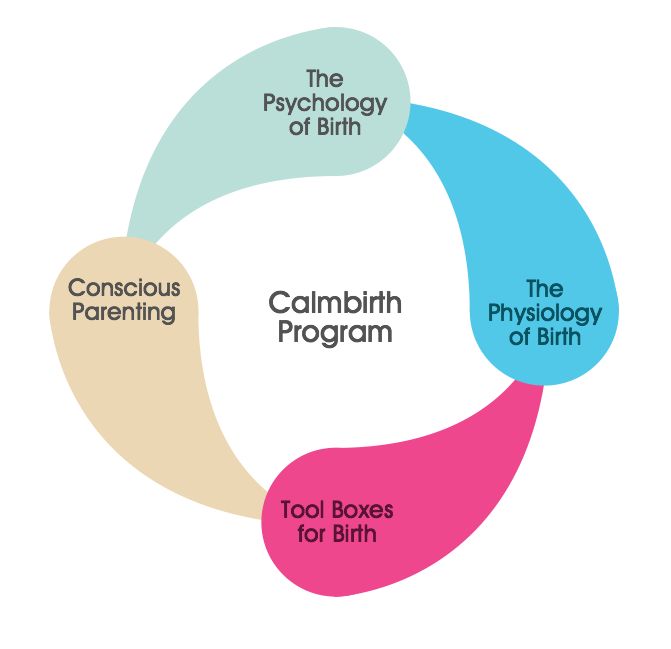 The Calmbirth® philosophy is based on the belief that pregnancy, labour and birth are normal life events; that a women's body is wonderfully designed to give birth. It is a natural process that can be experienced by a birthing couple and their baby calmly and joyfully.
How can I have the birth I really long for?
Can I do anything to lessen the pain?
How can I work with my body to birth naturally?
What can I do now to overcome my fears about labour and birth?
How can I really give my baby the best start to its precious life?
"Any labour and birth, even if it doesn't go according to plan, is so much easier if the mum and her support people are relaxed and confident. Calmbirth women tend to trust their bodies to do the right thing and are unafraid during labour, which makes labour easier and birth a wonderful celebration. Working with births like this is such a joy"
Linda Hodson – Registered Midwife, NZ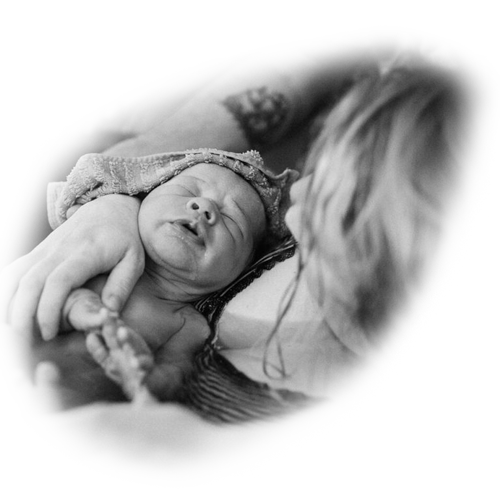 Instinctively Calmbirth® is right. The simple logic of it all and knowing that the baby and the mother work together. If you think that it seems wishy-washy, just try it because it really works. A lot of people put all their faith into the medical profession and not themselves. If you trust in yourself and in your body and prepare well you will be able to have a good experience, whatever happens.
1st time father, Auckland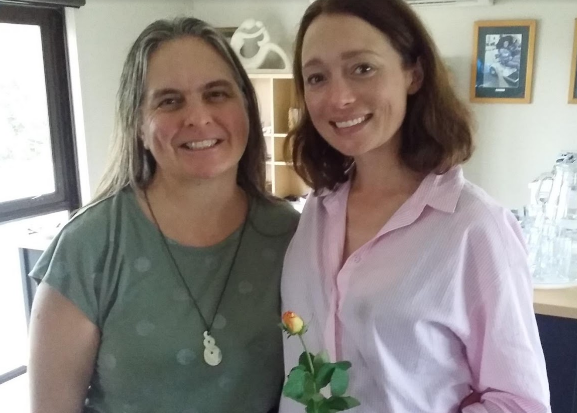 Dan and I did the Calmbirth course this weekend with this wonderful lady here, Deb Peters, and we absolutely loved it. It was so illuminating and empowering, we came away with heaps of really useful information and lots of great tools we can practice to help us prepare for the birth – and Deb even gave all us mamas-to-be our first ever mothers day gift 🌹So lovely!
Antonia Prebble & Dan Musgrove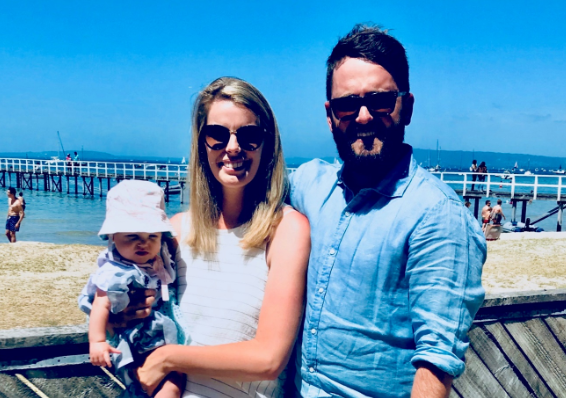 "Calmbirth saved the day big time for our first pregnancy! We took the weekend course at 36 weeks and the very next Monday things took a turn. I was admitted to Christchurch Women's Hospital because our baby was too small and they wanted to perform an emergency C-Section. I have a full-blown fear of hospitals and usually faint when I visit them. We live a pretty holistic life and I wanted a natural birth at Lincoln Maternity so this news should have been heartbreaking. But having recently completed the course with Deb, my husband Sam and I were completely relaxed.
I'm so glad we took the course, I think the result would have been different had we not have met Deb. I had reservations about the course after researching it. I thought maybe it was going to be a bit airy-fairy but it's far from it. I thought they were going to try to convince me I needed to go into a state of hypnosis and not feel a thing. But the course gives you tools and techniques to use in different scenarios and is not strictly against pain killers which I was expecting. I still use the breathing techniques from time to time if I need to relax. Deb is a fantastic coach, she's a realist and welcomes everyone with open arms. Thanks Deb!"
1st Child in Christchurch – Sophie Black
Calmbirth® gave us the tools to go into the birth with a positive, rather than fearful attitude, especially around the issue of pain in childbirth. The training for calm breathing allowed me to focus on the breath, to "ride" the intensity of the contractions rather than be overwhelmed by them. – this really worked for me. We believe that Calmbirth® can help to make the arrival of a newborn into the world more easy, relaxed and joyful. We'd absolutely recommend new parents to do the course.
1st time mother, Auckland
I loved Vida's enthusiasm and passion for the techniques and empowering parents to embrace the teachings and their own learning.
1st time parents, A&U, Wellington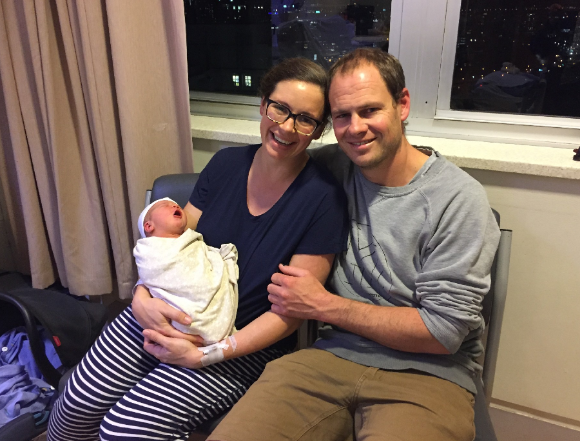 I advocate strongly for the techniques you gave us. For the weekend was one of my favourites in my pregnancy for its ability to focus us for 48 hours at least solely on prepping ourselves as a couple soon the be 3, and not merely what that meant for the birth but after. Also I think it's been invaluable to me much more in the mindset it has provided me with now in where I can now refocus the the challenges of a difficult birth rather than focus on what I didn't get. Lastly, when chaos is ensuing there is something to be said about being able to take a step back and reset with a calm breath and the reminder of your mantra that 'that this is ok too'.
"I really wanted to *Thank You* for the valuable Calmbirth education and breathing techniques you shared which resulted in a Natural calm birth even though it was an induced one.
My Lmc and the hospital mid-wife were amazed and appreciated for the miracle Calmbirth. I owe that thanks to mother nature for strength bestowed and the knowledge retrieved from you." – Deep Chhabra, 1st baby Auckland.